MY PRACTICE
When searching for what's next, trying to get unstuck, or struggling with negative and unproductive patterns, it helps to get assistance, to have a guide and mentor to light the way.
I have six specialty areas that cover a lot of ground:

Relationships are the most important thing we do in life. Career is where we express our gifts. Spirituality provides the foundation for inner peace and outer effectiveness. Addictions are where a number of people are stuck, so recovery is an important part of their journey. Sometimes it's just a reinvention make-over that's needed. And the Soul Profile is a profound tool for gaining clarity on your strengths and gifts as well as direction regarding career, life purpose and soul journey.
Click the link on the areas above that you're interested in learning more about.
MY PROCESS
My Awareness Approach combines practical, personal, and spiritual aspects to help clients powerfully achieve self-awareness, soul growth, and life satisfaction.
Practical
Having spent many years in the corporate world, I take a very practical approach to the journey of personal growth. There are everyday, on-the-court things you need to do to expand your awareness and improve your life. This is an important starting point.
Personal
Most of the obstacles to having an awesome, soul-satisfying life are internal. I help my clients explore such things as personal myths, blocking beliefs, and unproductive thoughts and behavior patterns so they can clear the space from which joy can arise. This is key to unfolding a life worth living.
Spiritual
For those who are interested: I believe that the foundation for a profoundly rewarding life is based on spiritual faith and knowing one's God (or whatever you choose to call that Higher Power). This helps us find our place and purpose in the world. In the 20+ years I have been coaching and counseling, my experience shows that spiritual direction is the most important, and often the most overlooked, aspect to healing, personal growth and a powerfully fulfilling life.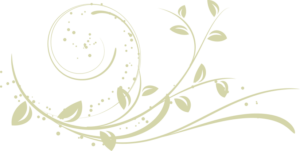 Patty Binns Farinola
The Awareness Studio
2751 Buford Hwy, Suite 700, Brookhaven, GA 30324
Patty@TheAwarenessStudio.com
404-271-6297
Office Hours: Tuesday through Saturday